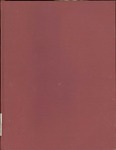 Title
Description
A 13th century manuscript preserved by the nuns of Monte Mario, Rome, who claim the breviary was a gift from Jordan of Saxony to the Blessed Diana d'Andalo as a remembrance of St. Dominic.
The Blessed Diana d'Andalò (1201–1236), was the Dominican nun who founded a convent for her order dedicated to Saint Agnes in Italy. There is some question as to the claim however. According to Father William R. Bonniwell, O.P., who obtained this photocopy of the breviary, the handwriting style stems from the middle of the 13th century. This would date the manuscript to at least a quarter of a century after the saint's passing.1
In addition, many of the manuscript folios were removed from the book, possibly as pious souvenirs, leaving only 93 folios remaining. Fr. Bonniwell's observations have raised the question as to whether the manuscript had ever been a breviary.
1. Bonniwell, O.P., William R. Letter tipped inside the front cover of the bound copy of the breviary.
Publisher
The Dominican Fathers
Disciplines
Catholic Studies | Christianity | History of Christianity | Religion
Recommended Citation
Church, Catholic, "Monte Mario Breviary" (1250). Historical Catholic and Dominican Documents. 5.
https://digitalcommons.providence.edu/catholic_documents/5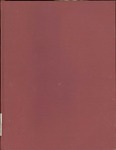 COinS