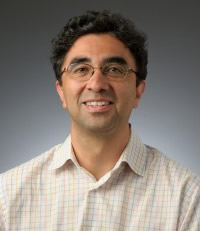 Guillermo Trejo is Associate Professor of Political Science and Faculty Fellow at the Kellogg Institute for International Studies at the University of Notre Dame. He previously taught at Duke University and at CIDE in Mexico City. A native of Mexico City, Trejo did his undergraduate studies at UNAM and ITAM and received his Ph.D. in Political Science from the University of Chicago.
Professor Trejo's research focuses on social movements, political violence, criminal violence, and human rights in Latin America (with a special focus on Mexico). He is the author of Popular Movements in Autocracies: Religion, Repression, and Indigenous Collective Action in Mexico published by Cambridge University Press (2012). The book received the 2013 Charles Tilly Award (honorable mention) for best book in Collective Behavior and Social Movements from the American Sociological Association. His work has been featured in the American Political Science Review, Perspectives on Politics, the Journal of Latin American Studies, Politica y Gobierno and the UNESCO Journal on Multicultural Studies. He is a frequent contributor to the Spanish international newspaper El País, where he writes about criminal violence and human rights in Mexico.
Professor Trejo is currently working on a new research agenda on large-scale criminal violence in new democracies. With Sandra Ley from CIDE, he is preparing a series of publications that analyze the impact of Mexico's subnational democratization and partisan conflict on the outbreak and evolution of inter-cartel violence. With Juan Albarracín and Lucía Tiscornia from the University of Notre Dame, he is conducting a cross-national study showing that new democracies that adopt transitional justice mechanisms are less likely to experience major waves of criminal violence.
Submissions from 2016
2016 Cleary Lecture Promo Flyer
Breaking State Impunity: Why Transitional Justice Practices Deter Criminal Violence in New Democracies, Guillermo Trejo