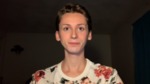 Title
Echoes: Voices from the Void - Comet Production Video
Description
Providence College
Providence College Department of Theatre, Dance & Film
A Virtual Event
Premiering October 15 at 7:30pm
Echoes: Voices from the Void - Comet
Featuring works by Kate Chopin, Alice Dunbar Nelson, and W.E.B. Du Bois
Directed by Patrick Mark Saunders & Tobias Wilson
Mackenzie Godley - Stage Manager
Jimmy Calitri - Managing Director of Theatre
Megan Chang - Vocal Coach
Trevor Elliott - Technical Director, Visual Editor
Gabe Luxton - Asst. Technical Director, Sound Editor
Talia Triangolo - Production Office Coordinator
Ensemble: Christina Brewington, Nick Bullock, Alex Canon, Caitlyn Mitchell, Ava Navarro, Analisa Pisano, Isabella Quinson, Madelyn Rich, JacQuán Stanley, Daniel Strother, Princely Tamfu, Katie Vennard, Abdelnasser Zadieyh
2020-2021 TDF Production Season Action Statement
The directors of theatre productions that will be presented this year by the Department of Theatre, Dance & Film at Providence College have committed to opening up space in the theatre season to tell Black centered stories and highlight Black voices in order to diversify our exploration of the human condition. We believe that the arts, and theatre in particular, should reflect and respond to the current activism and racial reckoning in our country.
As we move forward artistically and pedagogically, we are conscious of our responsibility to ensure that there will be a place for artists of color to be seen and heard in the theatre created at Providence College.
DISCLAIMER:
Racism is a central theme in the following stories and, as a result, there are examples of racist language throughout these texts. While some slurs have been censored in performance, other words which may be deemed outdated and offensive have been preserved in order to honor the author's intent and to contextualize these works within the times they were created.
Publication Date
Fall 10-15-2020
Publisher
Providence College
Disciplines
Acting | Arts and Humanities | Theatre and Performance Studies
Recommended Citation
College, Providence, "Echoes: Voices from the Void - Comet Production Video" (2020). Video Recordings. 1.
https://digitalcommons.providence.edu/echoes_videos/1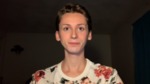 COinS