Preview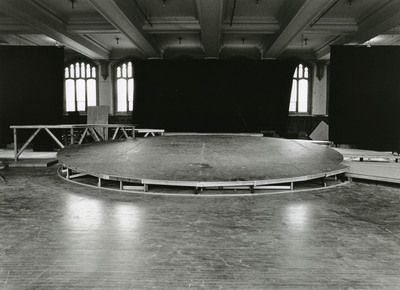 Description
Providence College Department of Theatre, Dance & Film
Harkins Hall
Saint Joan by Bernard Shaw
April 27-May 1, 1977
Director, John Garrity
Set and Lighting Designer, Carl Gudeninus
Costume Designer, Susan Fuller
Stage Manager, Patricia White
Theatre Arts Program Director, R.L. Pelkington, O.P.
Cast: A Steward - Ray Lamore, Robert de Baudricourt - Joe Menino, Joan - Mary Lou Mayce, Bertrand de Poulengey - Steven Jacober, Monseigneur de la Trémouille - Robert Perry, The Archbishop of Rheims - Arthur DeCaprio, Gilles de Rais (Bluebeard) - Dave Desjardins, Page - Michael Grady, Captain La Hire - Mike Alfano, The Dauphin - David Barbour, Duchess de la Tremouille - Catherine Wolfe, Ladies in Waiting - Alicia Dickson & Eileen Rausch, Dunois, Bastard of Orleans - Nicholas Walker, Page to Dunois - Mike O'Neill, Richard de Beauchamp, Earl of Warwick - John Cunningham, O.P., John de Stogumber, Chaplain - Peter Thomson, Peter Cauchon, Bishop of Beauvais - Joe Menino, The Inquisitor - Steven Jacober, D'Estivet - Robert Perry, Brother Martin Ladvenu - Daniel Foster, The Executioner - Dave Desjardins, An English Soldier - Dave Wilson, A Woman of the Present - Angela Davis
Photography by Thomas F. Maguire, Jr.