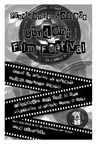 Description
Providence College Department of Theatre, Dance & Film
Angell Blackfriars Theatre
Student Film Festival 2012
Films by current PC students
Wednesday, May 2nd @ 6pm
INTRODUCTORY REMARKS, Rev. Kenneth Gumbert, O.P.
COMPETING FILMS:
John Smith '13, The Tale of Two Spuds
Nick Widmer '12, The Parts of Himself
Kelly Vail '14, How to Get a Date
Katherine Gonzalez '12, Youth Voices
Dan Laberge '12, Impossible Soul
Patrick McGrath '12, Brendan Frail: Forever a Friar
Jorge Lucas '12, Homonculove
Billy Nawrocki '12, One Minute
Rachel Ball '12 & Meg Conway '12, Tuesday
Alex Cacheco '12, Bioterrorism: The Post 9/11 Era
Emily Croke '12, A Silent Epidemic
JURY DELIBERATIONS:
Jorge Lucas '12, Page Zero
AWARDS PRESENTATIONS, Rev. Kenneth Gumbert, O.P.
Publication Date
Spring 5-2-2012
Publisher
Providence College
Disciplines
Arts and Humanities | Film and Media Studies | Film Production
Recommended Citation
Providence College, "Student Film Festival 2012 Playbill" (2012). Playbill and Promotion. 1.
https://digitalcommons.providence.edu/sff_2012_pubs/1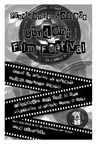 Included in
COinS